Professional
Schwaig bei Nürnberg (Hybrid)
Consultant* Microsoft Dynamics 365 (w/m/d) in Schwaig bei Nürnberg
Schwaig bei Nürnberg

Please apply here on "ITbavaria.de" with the "Apply Now" link/button at the top right.

Du bist kreativ, hast gute Ideen und kannst andere dafür begeistern?
Du willst dein Wissen und dein Engagement einbringen und unseren Kunden helfen, ihr Business erfolgreicher, einfacher und schneller zu machen? Ja, hier ist dein neuer Job!

#yourmission
Analysiere und verstehe das Geschäft unserer Kunden
Erstelle betriebswirtschaftliche und technische Konzepte
Vermittle anderen dein Wissen in Schulungen und Workshops remote sowie vor Ort bei Kunden
Triff Entscheidungen, übernimm Verantwortung und sei verlässlich im Umgang mit deinem Team
Suche jeden Tag nach neuen Potentialen und Verbesserung und habe Mut zum Ausprobieren
Implementiere im Team mit erfahrenen Experten die Lösungen von Microsoft Dynamics 365 
Baue dein Wissen aus und werde zum Experten im Bereich Supply Chain, Finance oder Customer Engagement
#yoursuperpowers
Abgeschlossenes Studium oder eine vergleichbare Ausbildung – Quereinsteiger sind willkommen
Idealerweise bringst du Erfahrungen aus Business Applications- oder Digitalisierungsprojekten mit (bspw. ERP, CRM) 
Erste Berührungspunkte mit Supply Chain Management, Finance oder Customer Engagement sind von Vorteil
Gute Kommunikation in Deutsch und Englisch, sicheres Auftreten und Kundenorientierung sind selbstverständlich für dich
#beternasuperpowers
Entscheide selbst ob im Projekt (mit Reisetätigkeit) oder in der Bestandskundenbetreuung
Deine Einarbeitung ist uns sehr wichtig – Mentoring-Partner und zahlreiche Schulungen sind für uns eine Selbstverständlichkeit
Moderne Arbeitsbedingungen – Arbeite wann und wo du möchtest
Unser kollegiales Team mit "can-do attitude" im internationalen Arbeitsumfeld freut sich auf dich
Spannende und herausfordernde Projekte in unterschiedlichen Branchen
Fachliche und persönliche Weiterentwicklung inklusive Produktzertifizierungen
Softwareentwickler, Consultant, Microsoft, Wirtschaftsinformatik, Informatik, Geschäftsprozess, Berater, ERP, Studium, ITbavaria.de, Empfehlungsbund
This Job resp. positions as 'Consultant* Microsoft Dynamics 365 (w/m/d)' is vacant in following addresses: 90571 Schwaig bei Nürnberg bei/in Nürnberger Land in Bayern.
Brief profile of BE-terna GmbH
Unsere Projekte sind vielfältig - unser Team ist einzigartig! BE-terna zählt mit 1100 Mitarbeitern und 26 Standorten zu den größten europäischen Anbietern von Business-Lösungen. Mit Begeisterung für modernste Softwaretechnologien unterstützen wir unsere Kunden, einfacher und transparenter zu arbeiten. Wir bieten Gestaltungsmöglichkeiten in spannenden Projekten, in denen Teamarbeit großgeschrieben wird. Mehr zu uns und unserer Kultur findest du auf unserer Karriereseite.
Du hast den Kopf voller Ideen und willst etwas bewegen? Du suchst nach Herausforderungen im IT-Umfeld? Dann bist Du bei uns genau richtig! Wir bieten Gestaltungsmöglichkeiten in spannenden Projekten und eine offene und lebendige Unternehmenskultur, die zu Eigenverantwortung animiert und in der Teamarbeit großgeschrieben und gelebt wird. Es erwarten Dich attraktive Rahmenbedingungen, moderne Arbeits- und Kommunikationsräume, flexible Arbeitszeitmodelle sowie erstklassige Weiterbildungsmöglichkeiten – denn wir möchten mit Dir wachsen!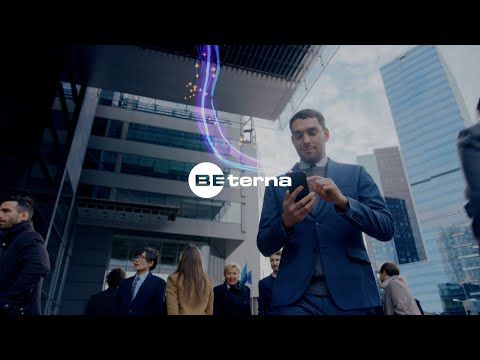 Publication date: 03-08-2022